TV-programmen läggs till snart - The TV shows will be added soon.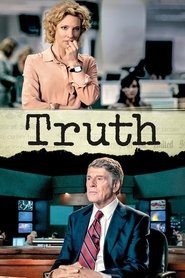 Truth Dreamfilm online gratis
En skildring av nyhetsankaret Dan Rathers sista dagar på CBS News, då han gick ut med en falsk rapport om hur president George W. Bush hade lutat sig mot privilegier och familjekontakter för att slippa åka och slåss i Vietnamkriget. Detta kom att kosta såväl honom som CBS-chefen Mary Mapes deras jobb.
Duration: 125 min
Quality: HD
Release: 2015
Bästa filmer på Dreamfilm