TV-programmen läggs till snart - The TV shows will be added soon.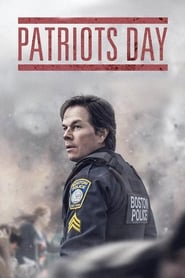 Patriots Day Dreamfilm online gratis
Baserad på den sanna historien om terrorattentatet mot Maratonloppet i Boston 2013. Tillsammans med överlevare och resten av Bostons poliskår, leder Tommy Saunders jakten på de skyldiga i en kamp mot klockan innan de lyckas slå till igen. Patriot's Day är en kraftfull berättelse om samhällets mod i eftermälet av en avskyvärd attack som skakade en hel nation.
Duration: 133 min
Quality: HD
Release: 2016
Bästa filmer på Dreamfilm