TV-programmen läggs till snart - The TV shows will be added soon.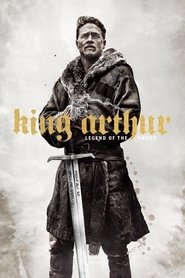 King Arthur: Legend of the Sword Dreamfilm online gratis
När kungen mördas tar hans bror Vortigern över kronan. Kungasonen Arthur hålls gömd och lever ett hårt liv i stadens gränder, ovetande om sin kungliga härkomst. Men när han drar kungasvärdet ur stenen ändras både hans eget öde och hela rikets framtid.
Duration: 126 min
Quality: HD
Release: 2017
Bästa filmer på Dreamfilm