TV-programmen läggs till snart - The TV shows will be added soon.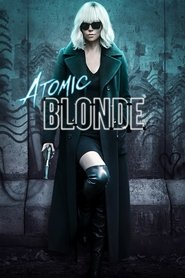 Atomic Blonde Dreamfilm online gratis
MI6-agenten Lorraine Broughton skickas ensam till Östberlin för att hämta en avhoppare som har kodnamnet Spyglass. Hon samarbetar med den permanenta avdelningschefen David Percival men inser snart att hon inte kan lita på någon i den delade staden.
Duration: 115 min
Release: 2017
Bästa filmer på Dreamfilm